Our projects in health and medicine have involved experts and thought leaders in academe, clinical medicine, and research. Authors with whom we have the privilege of working have included Leo Galland, MD; Tracey Gaudet, MD, Director, Duke Center for Integrative Medicine; William B. Stewart, Director, Institute of Health and Healing; and Thomas Trompeter, CEO, King County Public Health Department.
Projects Completed

• Journal articles, newsletters for professionals
• Articles for consumers
• Books, book chapters, book proposals
• Research and analysis, literature reviews, information design
• White papers, bids and reports
• Website evaluation, web content, blogs

Publications for Health Care Professionals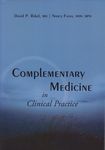 The Book – David Rakel, MD, and Nancy Faass. Complementary Medicine in Clinical Practice. Jones & Bartlett; 2006. Soft cover, 553 pages, 70 chapters, 2 printings.
Services Provided – Project development and management, writing, and editing
The Project – This book involved identifying and recruiting 50 contributors including faculty at the medical schools of Northwestern UCSF, University of Maryland, U. North Carolina, and U. Wisconsin. Many chapters were developed through phone interview and then the entire book was edited to create a cohesive voice, while retaining the individual style of each author.
Testimonial from a Contributing Author – "Ms. Faass is a consummate professional who knows her business and I recommend her highly." Martin Rossman, MD, Physician and Best-Selling Author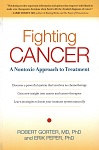 The Book – Robert Gorter, MD, PhD, and Erik Peper, PhD. Fighting Cancer: A Nontoxic Approach to Treatment. North Atlantic, 2012.
Services Provided – Secondary research, writing, editorial support
The Project – This important book focuses on the role of immune function in cancer. Dr. Robert Gorter for 10 years served as physician, researcher, and then medical director of the Department of AIDS Epidemiology and Biostatistics, University of California San Francisco Medical School, a department which provided world leadership in defining and treating AIDS. He has spent the past 20 years applying lessons learned from the AIDS epidemic to the nontoxic treatment of cancer. The editor's role involved organizing the massive amount of supporting research and making it accessible to lay readers, while retaining scientific accuracy.
Colleague Testimonials – "The author's extensive research demonstrates the scientific basis for this comprehensive approach to immunotherapy that focuses on supporting and stabilizing the immune system … This is a book every patient should read." Kenneth R. Pelletier, PhD, MD(hc), professor, University of Arizona and UCSF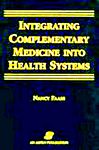 The Book – Nancy Faass. Integrating Complementary Medicine into Health Systems.Aspen / Jones & Bartlett, 2001.
Services Provided – Volume editor, project development and management, writing, editing
The Project – This hardcover edition is 763 pages, with 67 chapters and 100 contributors from organizations that include Memorial Sloan-Kettering, Griffin Hospital, University of Arizona, and Harvard Medical School.
Review for Health Care Professionals – "This is a remarkable compilation of strategies, articles, how-to, and opinion which should prove to be the enduring core text for CAM integrators and would-be integrators. This definitive work is a labor of love from editor Nancy Faass, who managed to bring between two covers exceptional information from diverse, hands-on workers who are all leaders in the multi-stakeholder, integration undertaking – from research to coding, from network-based CAM coverage to hospital-based CAM delivery, from present utilization to a vision of optimal placement in a patient-centered system. For newcomers, Faass wisely includes a half-dozen sections on leading CAM modalities. But even for seasoned old-timers in CAM, this volume will be repeatedly pulled off the shelf as a valuable resource." John Weeks, The Integrator & The Integrator Blog
Anatomy of a Book Project

Some books capture our imagination by offering such powerful examples that they change the way we think about an issue forever.
The first step in book development is to identify the book's greatest strengths and most compelling ideas. What is the ideal niche? Does the book provide a new concept, an innovative approach, or explain the subject from a fresh perspective? Once the conceptual piece is place the book can be further developed, whether the starting place is an idea, an outline, or a rough draft.
Writing for consumers means translating ideas and language from abstract science to a more accessible form. Books for professionals present another kind of challenge. Typically the content is provided by a number of experts, and as a result, the text may be choppy and lack cohesion. Our services for this type of project focus on editing the work to a common parlance, while retaining the voice of each individual contributor. The final text is highly readable, with a unified voice and a wealth of information.